Shoulder Pain?
Posted by MIssissauga Physiotherapy & Orthopedic Center on 28 February 2019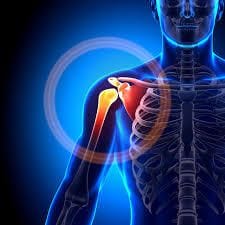 Shoulder Pain
Ten percent of the population are affected by shoulder pain and/or shoulder dysfunction. It affects all aspects of work, recreation, leisure and sleep. The experienced team at Mississauga Physiotherapy and Orthopedic Center can help.
The shoulder is a complex joint with many potential pain producing structures. It is the most mobile joint in the body and is also subject to a high degree of repetition, load and forces in our daily lives. Unfortunately, mobility comes at the cost of stability and thus prone to injury.
Our therapists are experienced in a wide range of shoulder injuries, including:
ROTATOR CUFF STRAINS/TEARS
TENDONITIS & BURSITIS
FROZEN SHOULDER
DISLOCATIONS
ARTHRITIS
FRACTURES
PRE/POST SURGERY
Factors which contribute to or increase the risk of sustaining a shoulder injury include:
REPETITIVE MOTIONS
RAPID MOVEMENTS
EXCESSIVE VIBRATION
POSTURE
WORK/SPORTS HISTORY
AGE
PREVIOUS INJURY
Our therapists are trained in the most sophisticated assessment and treatment methods and use tested and documented methods for success. Our therapists perform an expensive assessment, gathering history and utilizing the knowledge of the orthopedic surgeons available along with family physician information to gain the best insight and direction for optimal healing.
STOP SUFFERING FROM SHOULDER PAIN! BOOK WITH US NOW. YOUR SHOULDER WILL THANK YOU!
physiotherapy@mississauga-physiotherapy-orthopedic.ca 289-724-2007

Author:
MIssissauga Physiotherapy & Orthopedic Center
About: Mississauga's premiere multidisciplinary health care facility offering physiotherapy, massage therapy, rheumatology, orthopedic surgeons and a custom bracing and orthotic shop on site.