MISSISSAUGA PHYSIOTHERAPY & ORTHOPEDIC CENTER

Catherine graduated with a BSc in Physical Therapy from the University of Toronto in 1991. For over 16 years Catherine has concentrated her physiotherapy practice in hand therapy. She became a Certified Hand Therapist (CHT) in 2004.
Hand therapy is defined as the art and science of rehabilitation of the upper limb. It merges occupational and physiotherapy theory and practice.
Our hands are essential to what we do every day from working, playing, communicating and showing affection. An injury to our hands has significant functional implications to our activities.
She is involved in teaching at the University of Toronto including lectures, clinical skills labs as well as clinical placements.
She keeps up to date with new advancements by attending conferences and webinars and reading journals. She is an active member of ASHT American Society of Hand Therapists and AAHS American Association of Hand Surgery.
Catherine has volunteered in global medical outreach trips to Ghana, West Africa to provide informative hands-on training to improve patient care and host site education. She continues to be involved with the project assisting other volunteers and coordinating e-learning opportunities.
Catherine has a passion for travelling and exploring. She has visited 24 countries and counting. In her spare time she enjoys reading, hiking, working out and wished she lived near a beach.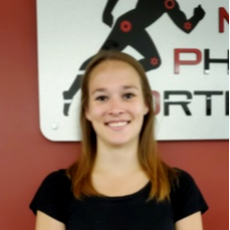 As a Certified Athletic Therapist, Dana values working with her clients to get them back to the activities they love - whether it's a sport, a hobby, or aging gracefully. Despite the title, Dana works with more than just athletes. She also has experience working with older populations, post-op patients, and weekend warriors.
Dana completed her Athletic Therapy degree at Sheridan College, after finishing a Bachelor of Biomedical Sciences at the University of Guelph. She has a firm understanding of injury assessment, prevention, and treatment; as well as concussion recognition and management strategies. She has worked in high-performance settings with a number of sports, including the League1 Ontario Guelph Union soccer team, the Toronto Argonauts Football Club, and the Brampton Beast ECHL Hockey Team.
Dana takes an active approach to rehab, and emphasizes educating you on your injuries and rehab so that you return better than you were pre-injury. Her favourite part of being an Athletic Therapist is the performance aspect of the job, and she hopes to add Certified Strength and Conditioning Specialist to her designations in the near future.
So, if you have any nagging injuries or need guidance to get back to your favourite activities safely, don't hesitate to book in with our very own Athletic Therapist!

Vaibhavi graduated with a Bachelor in Physiotherapy in 2008. While she obtained her Master's Degree from Manipal University, she was top of her class.
She has a proven track record of treating patients in multiple settings including hospitals, in-patient and out-patient rehab facilities and community-based rehab. Vaibhavi has worked in 4 different continents and this experience has enriched her capability of working with patients from different cultural backgrounds and belief systems.
Besides being competent treating a wide variety of musculoskeletal and sports related injuries, she is also well trained in pelvic floor physiotherapy. She has been treating a variety of patients with pelvic pain, stress urinary incontinence, male pelvic floor dysfunction and vaginismus to name a few.
She believes in delivering a tailor-made rehabilitation program with a patient-centric approach and cultural competence.
She is committed to ongoing learning with certifications in manual therapy, advanced pelvic floor therapy, Schroth Method for scoliosis management and GLA:D program for arthritis care.
Away for the clinic, Vaibhavi is the mother of a young boy and enjoys spending time with her family. She loves travelling, cheering for her husband at cricket matches or catching up with friends watching Bollywood Cinema.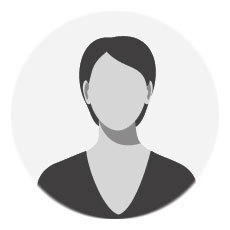 Julia graduated from the University of Toronto with a Master of Science in Physical Therapy in 2010 and a Bachelor of Physical Education and Health in 2008. Since then, she has gained several years of experience in sports injuries, whiplash due to car accidents, repetitive strain injuries, dizziness and postoperative rehabilitation. She has found that meaningful recovery is a process that starts after carefully listening to clients concerns and a detailed physical assessment. Julia provides hands-on manual therapy, acupuncture, soft tissue release, therapeutic taping and personalised exercise programs to help manage pain and improve function.
Julia continues to participate in post-graduate education, working towards certifications in scoliosis management and in manipulative therapy with the Orthopedic Division of the Canadian Physiotherapy Association.
Julia is also an aquafitness instructor and has presented workshops with the Canadian Aquafitness Leaders Alliance Inc. as an instructor-trainer.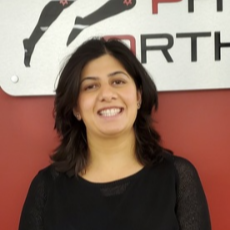 Graduated in 2006 with a degree in physiotherapy and is registered to practice in the province of Ontario as well as being a current member of the Canadian Physiotherapy Association. Her areas of special interest are in musculoskeletal injuries and Post-operative rehabilitation, especially Knees and Shoulders, Foot and Ankle.
Pankhuri has completed several continuing education courses which include McKenzie method of diagnosis and therapy for back Pain , vestibular rehabilitation, therapeutic taping and TMJ management, in an effort to broaden her assessment and treatment skills. She strongly believes in active therapy and educating her clients to achieve their goals. She is an extremely passionate physiotherapist and loves to help people overcome physical and functional limitations.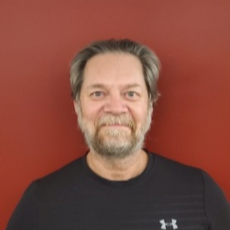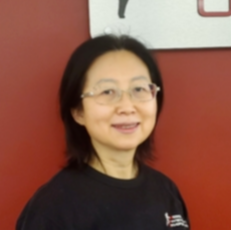 Li Wen (Winnie) Sun graduated from Royal College of Massage Therapy in October 2020 and was granted the Registered Massage Therapist license in the summer of 2021.
Her passion in massage originated from her athlete and TCM (Traditional Chinese Medicine) family background. She combines western and eastern massage techniques with the respect for nature and practice on evidence.
The style of her treatment is: (1) focus on major issue; (2) deal with integrated physical therapy; (3) build and maintain resilience through the body. She has experiences with Motor Vehicle Accident Clinic, Wellness Clinic, Orthopedic Rehabilitation Clinic, and Relaxation Spa. Her treatment aims at reducing stress and relieving physical pain or discomfort.
She is qualified with excellent manual dexterity and is able to easily perform complicated maneuvers as required.