5 Ways to relieve back Pain
Posted by MIssissauga Physiotherapy & Orthopedic Center on 14 February 2019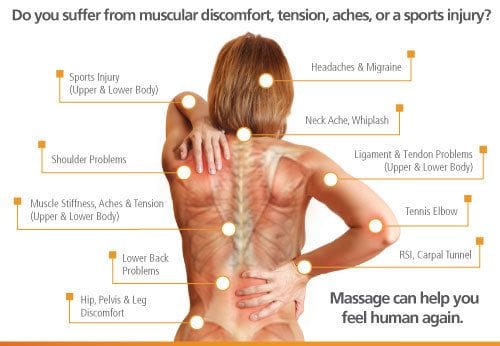 BACK PAIN
Whether you are sitting at your desk or on your feet, chances are, your back is working overtime. From lower back pain caused by incorrect posture to poorly supported shoes that can affect your allignment, care needs to be taken to protect and maintain a healthy back. Physiotherapy is just one of the ways you can help alleviate and protect your back.
1. CHECK YOUR POSTURE: Keeping all aspects of your spine is essential in porpoer posture, especially with today's technology constantly begging us to lean forward or downwards.
2. GET MOVING: Too much relaxing , may in fact do more harm than good. It is tempting to lie down or sit, for extended periods, to help ease back pain, but the opposite may be the better solution. By participating in mild consistent activity and keeping your muscles active, not only avoid problems, but may also alleviate your current discomfort.
3. PHYSIOTHERAPY: Treatment can occur in three ways, manual, active and electrical modalities. Manual therapy can releive and reallign the muscles and joints affected. active therapy is a way to maintain the results, daily, initated by the manual treatment. electrical modalities help reduce pain in order to maintain the activites of daily living and allow healing to occur.
4. MASSAGE THERAPY: When pain is mild to moderate, soft tissue release is an effective way to reduce the discomfort and allow muscles to heal more effectively. Deeper tissue release is also very effective in some cases, provided the client is able to withstand the specific pressure points.
5. CHIROPRACTIC: The manual manipulation techniques of chiropractors are designed to re allign bony structures, allowing tightened and spasmed muscles to return to normal position and length. this can effectively return balance to the system causing pain.
FOR MORE INFOMATION ABOUT HOW WE CAN REDUCE YOUR BACK PAIN, CALL OR EMAIL TO BOOK AN APPOINTMENT!
289-724-2007 PHYSIOTHERAPY@MISSISSAUGA-PHYSIOTHERAPY-ORTHOPEDIC.CA

Author:
MIssissauga Physiotherapy & Orthopedic Center
About: Mississauga's premiere multidisciplinary health care facility offering physiotherapy, massage therapy, rheumatology, orthopedic surgeons and a custom bracing and orthotic shop on site.