10 Outdoor Activities You Should Try This Spring
Posted by MIssissauga Physiotherapy & Orthopedic Center on 29 March 2019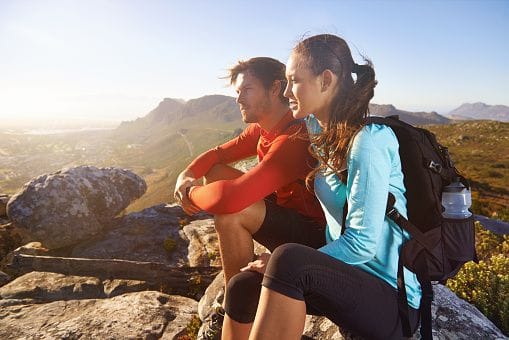 Spring is the perfect time to commit to heart health activities. As the weather improves, the outdoors can become your personal gym. Take the opportunity to enjoy the following activities while supporting your health.
1. START A SPORT
Everything from a basic horseshoe toss to swinging a golf club can count as helpful exercise.
2. SWIMMING
Swimming is a total body, non impact activity that is beneficial to your entire body.
3. PLAY WITH YOUR KIDS
The best exercise happens when you are having fun. Take a moment to shoot hoops with your children, play tag or visit a park.
4. GARDENING
Between pulling weeds, kneeling to take care of budding flowers, hauling any winter waste and mowing your lawn; gardening is a classic sprintime workout.
5. BICYCLING
Setting up and afternoon of biking can be easy. Remember to choose a route that matches your skill level.
6. DANCING
Dancing your way to health makes for a rhythmic and aerobic exercise routine. All you need is good footwear, some space and music that motivates you.
7. HIKING
Benefits such as picturesque scenery and fresh outdoors outweigh the hassel of planning. Choose a safe route that is appropiate to your fitness level and pack essentials.
8. SPRING CLEANING
All the organizing, lifting and sweeping can work up quite a sweat.
9. SHOPPING
Any diligent shopper knows that a decent shopping trip combines walking with weight training. Dress appropiately.
10. BAKING COOKIES
When all else fails and you dont feel like traveling a great distance, whip up a batch of something sweet and hand deliver them to your neighbouring friends. Walking door to door can give you quite a workout.
VISIT US TODAY AND LET OUR THERAPISTS PREPARE YOU FOR YOUR SPRINGTIME ACTIVITIES!

Author:
MIssissauga Physiotherapy & Orthopedic Center
About: Mississauga's premiere multidisciplinary health care facility offering physiotherapy, massage therapy, rheumatology, orthopedic surgeons and a custom bracing and orthotic shop on site.