Top 3 Orthopedics in Mississauga: Dr. Jerome Levesque
Posted by MIssissauga Physiotherapy & Orthopedic Center on 20 August 2020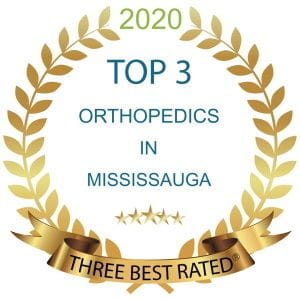 We are extremely pleased to announce that our very own Dr. Jerome Levesque, Orthopedic Surgeon, has been named as one of the Top 3 Orthopedics in Mississauga by Three Best Rated®.
Dr. Jerome Levesque has been providing high-quality care in Mississauga for many years, and his service and skills have been recognized by his patients. He is an orthopedic surgeon specializing in pediatric care, scoliosis, rotator cuff injuries, ACL and osteoarthritic conditions. He is a pediatric specialist who accepts new clients through a referral from a family doctor. Dr. Levesque has expertise in performing total knee and hip replacements as well as hip and knee joint surgeries. Dr. Levesque offers a unique and knowledgeable orthopedic care. He also provides a wheelchair facility.
Three Best Rated® was created with a simple goal to find consumers the top 3 local businesses, professionals, restaurants, health care providers, etc., in your city. Only businesses that are verified by our team are displayed since customers deserve only the best.
Here is Dr. Jerome Levesque's Three Best Rated® listing:



Author:
MIssissauga Physiotherapy & Orthopedic Center
About: Mississauga's premiere multidisciplinary health care facility offering physiotherapy, massage therapy, rheumatology, orthopedic surgeons and a custom bracing and orthotic shop on site.